French charity's plan to rescue Darfur 'orphans' may be worst aid idea ever
Pair behind Zoe's Ark mission to smuggle Sudanese children to France refuse to attend trial and fail to pay damages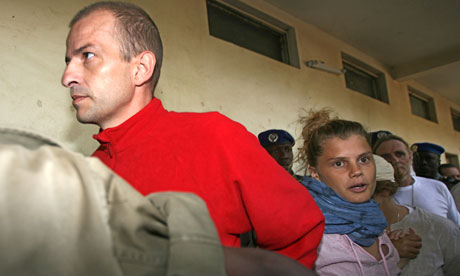 They didn't escape unpunished. A court in Chad sentenced members of the group to eight years in prison, and ordered them to pay €6.3 million in damages to parents of the children. Shortly afterwards, they were transferred home and pardoned by Chad's president, Idriss Deby, probably thanks to extreme diplomatic pressure from France. The damages have yet to be paid.
This was not the end of the affair. In France, 103 expectant parents, all of whom had forked out between R25,000 and R50,000 (about £1,750 to £3,500) to Zoe's Ark, did not receive the little Sudanese orphan that had been promised them. This amounts to fraud, some claimed, and French authorities launched an investigation. On Monday in Paris the trial began of six members of the NGO, who have been charged with illegal involvement in adoption procedures, attempting to bring minors into the country illegally, and fraud. With its sensational, noxious mix of international intrigue and naïve idealism, the trial is receiving huge attention in France.
Cowardice it may be, but it's easy to understand why Breteau and Lelouche might not be so eager to show their faces in public. The line between idealism and idiocy is very fine, and their misguided Zoe's Ark project was about as far on the wrong side of that line as it's possible to be.